Return to Headlines
October 26 - 30, ASB Sponsored PINK WEEK!!
October 30, ASB Costume Drive Through for Pacers - 11:45 - 12:45
October 31, ASB Halloween Drive Thru Kids Carnival - 12:00 to 3:00
November 5th, End of Semester 1/Quarter 1 Classes
November 6th, Grade Prep Day for Teachers - No School
November 9th, First day of Semester 1/Quarter 2 Classes
Lakeridge Annual Pink Week is happening this week,
October 26th-30th.


We will also be selling "Pacers in Pink" ribbon stickers on our Pacer Spirit Wear website, with all of those proceeds going to Breast Friends, and offering discounted Pink Week hats and Pink Lakeridge Sweatshirts so you can get in the Pink Week spirit! Thank you so much for your donations and support, we greatly appreciate it!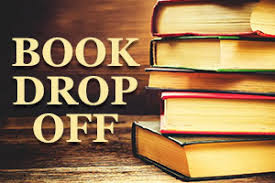 If you have books that you no longer needs from Quarter 1 PLEASE swing by school and drop them in the wooden book drop box located next to the front doors. We are working to get materials ready for quarter 2 and could use any novels or textbooks that you no longer need. THANKS PACERS!!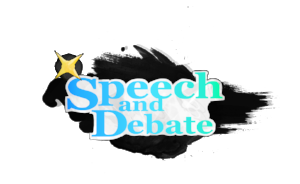 Congrats to the following new Pacer Speech and Debate members who WOWED the Crowd at the Novice Only Tournament!! Way to GO Pacers!!

Karis Rohrer 1st Informative Speaking
Anna Pelletier 1st Lincoln Douglas Debate
Cara Chen 2nd Lincoln Douglas Debate
Karis Rohrer 3rd Lincoln Douglas Debate
Kennedy Klein 4th Lincoln Douglas Debate
Calling all Pacer Fans,

Are you passionate about athletics? Consider becoming part of the Pacer Athletic Club. We meet monthly on Tuesday evenings over Zoom. The following positions are currently open...

Membership
Banner Management
Social Media

Have questions? Email for more information: pacerboosterclub@gmail.com

Interested in becoming a member of the Pacer Athletic Club? Join today! Visit our website to learn more!
October is Dyslexia Awareness Month
What is Oregon's State of Mind on Dyslexia?
Oregon developed its first legislative guidelines for dyslexia in 2015 with the passing of Senate Bill 612 followed by 1003 in 2017. By law each school is required to complete a universal screening on all kindergarten and first grade students to identify those who are at risk for dyslexia. This law also mandates that each K-5 school have an extensively-trained educator who is able to recognize the warning signs of dyslexia and support students, teachers, parents, and the community. LOSD currently uses Dibels as our dyslexia screening tool. If you have more questions please reach out to your school's literacy specialist.
There also are three major federal laws that directly affect children with dyslexia. They are the Individuals with Disabilities Education Act (IDEA), Section 504 of the Rehabilitation Act, and the Americans with Disabilities Act (ADA).
Oregon Department of Education Dyslexia Resources: Oregon Department of Education : Dyslexia : Regional Programs and Best Practices : State of Oregon
Gifted and Dyslexic?
Some kids with learning and attention difficulties have exceptional skills in certain areas. These kids are often called "twice-exceptional" (2E) learners.
LOSD Student Services and TAG (Talented & Gifted) Services are both responsible and should work in cooperation to meet the needs of twice-exceptional students. The student's abilities will determine appropriate instruction.
To read about twice exceptional students, visit UNDERSTOOD.ORG:
Twice-Exceptional Students | 2E Learners | Gifted and Learning Disabilities
Each week this month, we featured a message about dyslexia in this newsletter. If you have questions or concerns regarding our child's learning, please call the school principal, TAG coordinator, and/or literacy specialist. You can also contact your school's representatives for TAG-AC (TAG Advisory Committee) or SSPAC (Student Services Parent Advisory Committee). Please see here to learn how to contact your school representative.
We are here to help you and your child succeed.
Tech Info Sessions
Our LOSD Logic Team focused on the basic "how tos'' for getting started with distance learning. Feel free to check out the recordings and presentations posted on the district site under Resources/Technology for Families.
If things go Wrong!! Tech Support Ticket
A majority of concerns can be resolved by submitting a Tech Support ticket -- the link is on all school and the district homepages for easy access to getting help with passwords, log-ins, hardware fixes, etc.
Hello Senior Families! We are asking any able Senior Family to please donate to the Class of 2021 Fundraiser for Graduation! For more information and details, please visit our GoFundMe page at:
https://bit.ly/3dA0gBk

Thank you so much for your support, and go Pacers!
Lakeridge Senior Class ASB Officers